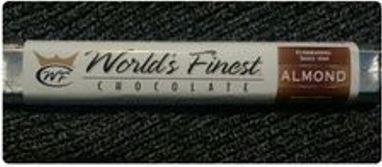 Chocolate Covered Almonds



Fundraiser #1
Each skater will be expected to sell 70 bars @ $3.00 per bar
($210.00 in total sales/skater)
Club profit is about $100.00 (about 50%)
*details are subject to change once order is placed, if order details change.
Ordering/Selling (yes or no)
*Parent/Guardian (18yrs) must initial chocolate sheet either yes or no.
*Anyone who has not initialed by Sept. 28 will be an automatic no.
*Skaters not selling will have their post-dated cheque cashed (Nov. 30/17 $100.00)
* Chocolates will be ordered Friday Sept. 29, 2017.
(find coach Lesley Stewart for signature sheet)
Friday Sept. 22/17 – VIVO 7:30pm-9:30pm (by ice)
Saturday Sept. 23/17 –VIVO 12:45pm-3:45pm (lobby or by ice)
Tuesday Sept. 26/17 – HHILLS 4:15pm-5:15pm/7:15pm-7:30pm (by ice/dressing room)
Thursday Sept. 28/17 – HHILLS 6:00pm-6:15pm (dressing room)
Pick-up/Hand-out date:
*Parent/Gurardian (18yrs) must initial pick-up
*one pick-up date below, otherwise you go to Lesley Stewart house at 195 Manora Dr. NE, Calgary, AB must email to
plan a day and time,

roblesstewart@hotmail.com
Tuesday Oct. 24, 2017 – HHILLS 6:45pm-7:45pm (lobby)



*subject to change depending on order received date.
Drop-off/Hand-in dates:
*Parent/Guardian (18yrs) must initial hand-in
*$210.00 cash or cheque on date below
Tuesday Dec. 12/17 – HHILLS 5:30pm-6:30pm (lobby)
Thursday Dec. 14/17 – HHILLS 5:30pm-6:30pm (lobby)
Saturday Dec. 16/17 – VIVO 12:30pm-1:00pm (rink lobby)
***Volunteers will be needed for the Hand-out and Hand-in dates***
Please email or speak with coach Lesley Stewart,

roblesstewart@hotmail.com
Printabale PDF Chocolate Almonds.pdf